Every year I have a plant related addiction. Last year it was peppers. I was on a mission to get as many odd varieties of pepper plants in my garden as possible. This year I knew which ones did well so I wasn't as crazy about peppers. I thought I was doing pretty good with everything else but then I heard about TomatoMania!
The timing couldn't have been more perfect. After losing 8 tomato plants to slugs I needed replacements. So I immediately started some in my mini greenhouse. It may have worked out except Duke the turkey decided she wanted to climb on top of said greenhouse and ended up punching through the roof, thus making it worthless.  Now we are forced to finally get around to building that real greenhouse we've been talking about.
Saturday morning Brandy and I left for Cornerstone Gardens in Sonoma to go get us some tomato plants. We wanted to get there first thing so that we would have first pick over the tomatoes. They opened at 10am but by the time we got there at 11am they were already selling out of some varieties. Good thing those weren't the varieties I wanted.
I was excited to see that Wild Boar Farms out of Suisun was selling many of their varieties there. I picked up several of their plants (see pictures below). They specialize in striped tomato varieties that are open pollinated.
I wanted 10 plants. I only needed 8 but I wanted 2 extra just in case. I'm sure I'll find room for all 10 plants.
Here are the varieties I got (photos and descriptions are from the seller/farmer's website as listed):
Black and Brown Boar from Wild Boar Farms – One of my first varieties. Discovered in Green Zebra patch years about ten years ago. This looks like a Black Zebra, slightly larger with some lobes. Mid-early to early. 65-75 days. Indet. regular leaf. Pumps out 3-4″ fruit like crazy. Aggressive grower and producer. Great flavor, dark earthy tones of rich tomato. Origin-Green Zebra
Dr. Wyche's Yellow (seeds available through Seed Savers Exchange) –Given to SSE by the late Dr. John Wyche, one of SSE's earliest members. Dr. Wyche used to own Cole Brothers Circus which overwintered in Hugo, Oklahoma. He fertilized his terraced mountaintop gardens with elephant manure and scattered lion and tiger waste to keep out deer and rabbits. Heavy yields of one pound golden-yellow tomatoes. Meaty flesh and rich flavor. Indeterminate, 75-85 days from transplant.
Evan's Purple Pear from Wild Boar Farms – Midseason 70-80 days. indet. potato leaf. Good to very good production, great disease tolerance typical of potato leaf.  2-3 oz. cluster, purple pear shaped fruit, with excellent sweet rich flavor. Ripe fruit has some hangtime. Originally from a Prudence Purple.
Indigo Apple by P.K.S. Heirlooms, available through Wild Boar Farms – Thank you PKS Heirlooms for the original cross! The unripe green fruit will show lots of purple, which is brought on by the sunlight, will eventually turn almost a true black. This is caused by the high anthocyanin level (antioxidant found in blueberries). This tomato has a good sweet tomato flavor.
Isis Candy (seeds available through Seed Savers Exchange) – Gorgeous bicolor cherry tomatoes are red with a spectacular cat's eye starburst on the blossom end. Rich, sweet, fruity flavor. Plants are loaded with 1½" fruits in clusters of 6-8. Bred by Joe Bratka of New Jersey. Indeterminate, 70-80 days from transplant.
Kellogg's Breakfast (seeds available through Seed Savers Exchange) – West Virginia heirloom obtained from Darrell Kellogg of Redford, Michigan. Large orange beefsteak fruits weigh 1-2 pounds. Delicious rich flavor with a good acid/sugar balance. Very productive. Indeterminate, 80-90 days from transplant.
Mortgage Lifter (seeds available through Seed Savers Exchange) – Kentucky family heirloom grown since the 1930s by three generations of James Halladay's family. In a trial of 25 Mortgage Lifter types, Halladay's produced the best crops of 1-2 pound pink beefsteak fruits. Exceptionally meaty and typically crack-free. Great old-fashioned tomato flavor. Indeterminate, 80-90 days from transplant.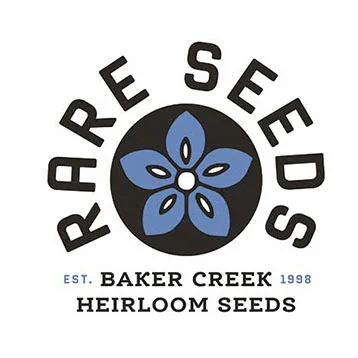 Orange Fleshed Purple Smudge (seeds available through Baker Creek) – Stunning tomato is a vibrant, tangerine orange with shocking true purple splashed in various amounts over its upper half. I loved photographing these beauties, as they always stand out and look so artistic and ornate with their flattened shape, ribbing and brilliant color! This is one of the few domestic tomatoes that have true purple pigment, although research is being done with wild purple tomatoes. These have a mild taste that make them good for snacking. Fruit weighing 4-10 ounces were produced in abundance and tended to turn more purple as the season progressed. Some fruit may not be very purple, coloration varies.
Pineapple Pig from Wild Boar Farms – 1 lb. +, Large, Meaty, Creamy Yellow Striped Bi-color with Rose Blush Lower Acid – Sweet Huge, Late and Worth the Wait.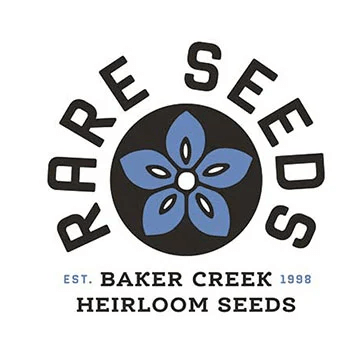 Principe Borghese (seeds available through Baker Creek) – Determinate 70-75 days The Italian heirloom that is famous for sun drying. Small 1-2 oz. grape-shaped fruit are very dry and have few seeds. They have a rich tomato taste that is wonderful for sauces. Determinate vines yield clusters of fruit in abundance, perfect for selling in fresh markets and making specialty products. We offer pure Italian seed.